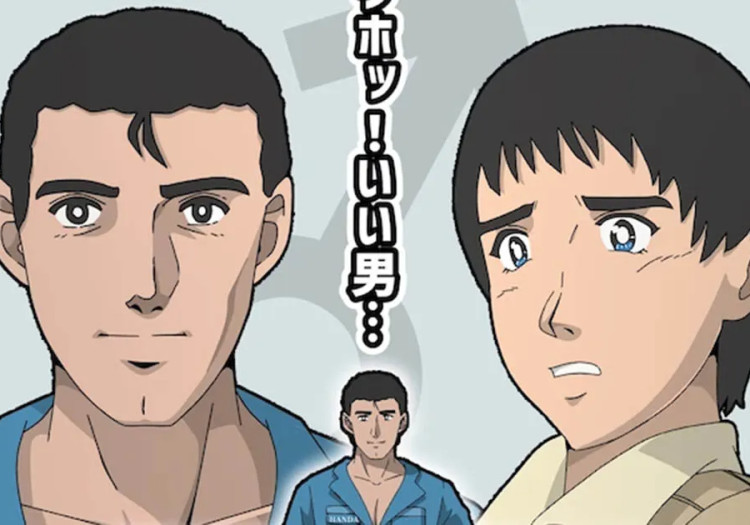 Yaoi Meme Manga Seeks Crowdfunding for Anime Adaptation
There are some memes that have lasted so long and become so ubiquitous that most people have never heard of where it originally comes from. Every weeb and their grandma these days knows "omae wo mou shindeiru", but few in comparison have actually seen Fist of the North Star. Kuso Miso Technique is another that most people probably won't recognize, but panels like this might be familiar to some of you: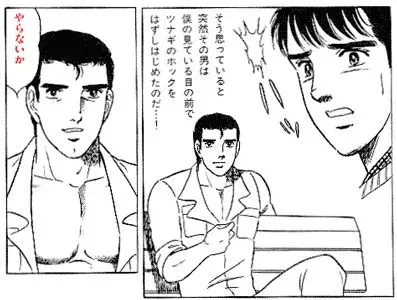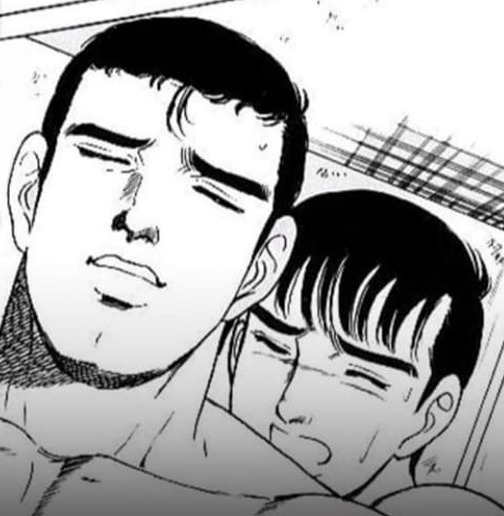 What the hell is a Kuso Miso Technique? In a nutshell, a Japanese expression about not knowing sweet miso paste from shit. It was also the name of a oneshot yaoi manga by Junichi Yamakawa from 1987 that follows two dudes hooking up in a public bathroom, then one of gets the call of nature and things get a bit messy. It's known to many as Yaranai ka, meaning "shall we do it?" after the line of dialogue uttered by Abe, the jumpsuited automechanic that seduces protagonist Michishita on a park bench. 
The expressions are the main reason KMT has persisted through memes over the years, and it even inspired a genderbent JAV adaptation in 2012. On April Fool's Day this year, it was announced that Studio Leo and Anime Tokyo LLC are planning on making an official anime adaptation known as Shin Yaranai ka. Except this wasn't a joke, and they're looking for ¥3 Million (about US$22,00) to get it off the ground.
The original manga was short and sweet, but the anime aims to delve deeper into both characters and take elements from Yamakawa's other works. JoJo's episode director Yi Zhang is serving as character designer and chief animation director, Shinkalion episode director Sumito Sasaki is the animation director, and Kenda Master Ken director Pierre Ito is directing the anime. Crowdfunding is open on Japanese site Soreosu, and investor can snag themselves cosplay gear, a life-size Abe statue and even a voice role in the anime depending on the tier they select. Here's the trailer for Shin Yaranai ka:
The crowdfunding campaign ends at the end of May, and there's more information on the official website if you're interested. Would you check out a Kuso Miso Technique anime? Leave your thoughts below!