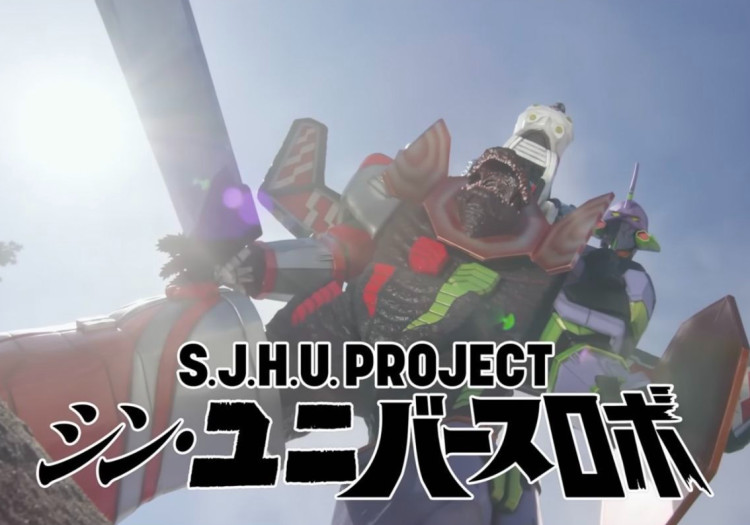 Evangelion + Ultraman + Kamen Rider + Godzilla = Crazy Awesome Figure
It's been over a year since we found out about the SJHU, or Shin Japan Heroes Universe.  As a quick refresher, it's a shaerd plan from Studio Khara, Toei, Toho and Tsubaraya to launch a new shared universe featuring Neon Genesis Evangelion, Kamen Rider, Godzilla and Ultraman, helmed by Eva creator Hideaki Anno. Since then they've launched amusement parks, crossover merch and other collabs in Japan, but the latest crossover really takes things up a notch. 
Shin Universe Robo is a short slice of classic tokusatsu gold, where the heroes of the aforementioned four franchises face off against a common foe before combining into a Megazord (sorry, wrong series) of intellectual properties. I won't go into too much detail cos it's only two minutes, but here it is in all its glory:
Goji as the body & legs, Ultraman and Eva Unit 01 as the arms and Kamen Rider as the head on a single mecha doesn't sound like it would work, but in the context of this crazy collab it really does. The low rent special effects and over-the-top theme song by Yoko Takahashi, the voice behind A Cruel Angel's Thesis, make it a fitting tribute to the tokusatsu genre. But what good is tokusatsu if there are no toy robots to sell? Fear not, Bandai Namco has that covered.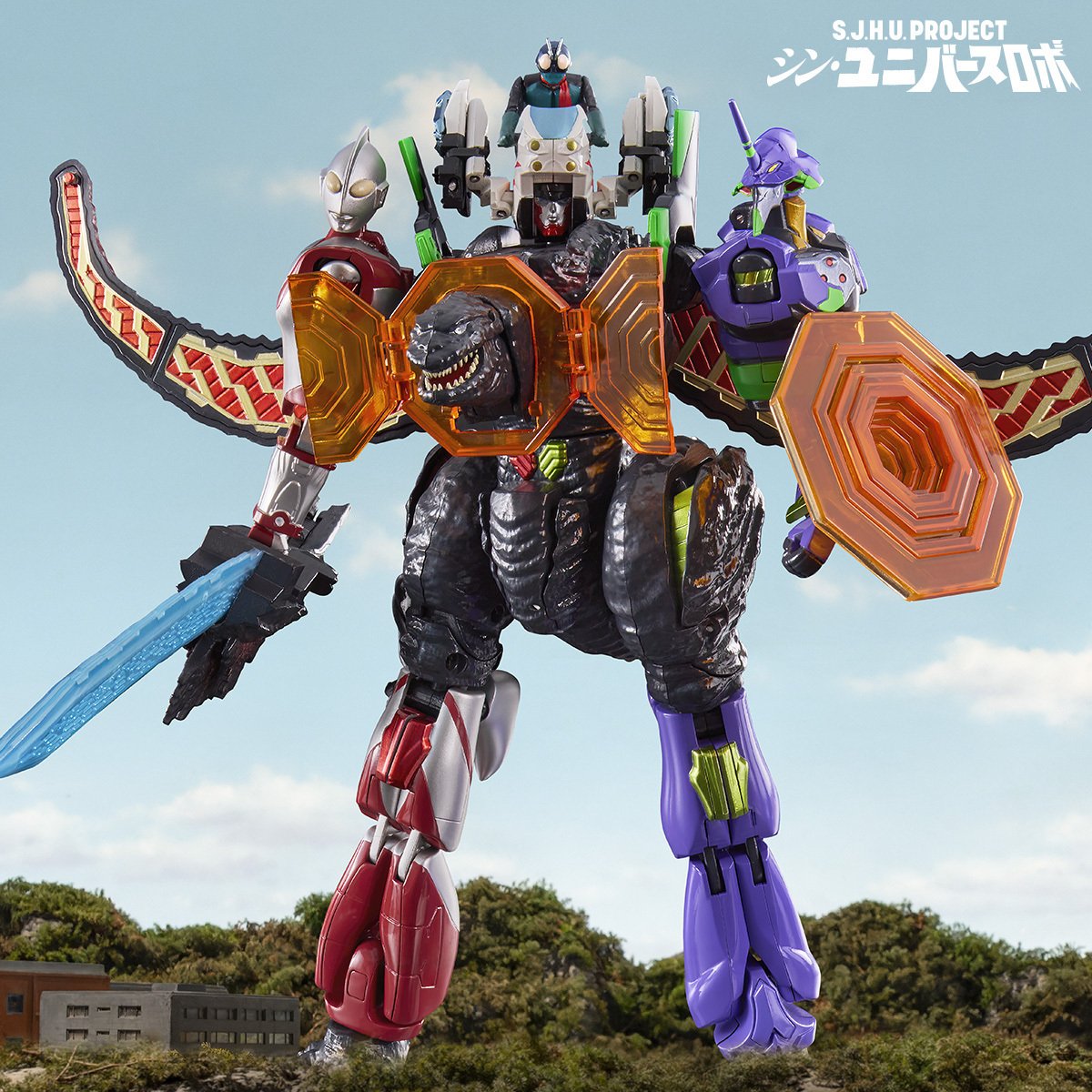 The SJHU Project Shin Universe Robo figure actually comes in four parts, with a standalone figure for each of the four component characters with stands and accessories, that are able to combine Voltron style into the 9.4" robot. Pre-orders are open now and go for ¥23,100.00, or about US$166.73.
What do you guys think of this crossover? Would you buy the Shin Universe Robo? Sound off below!